Modular Guardrail for Manufacturing
Manufacturing and Industrial environments pose unique safety challenges and hazards for safety managers, plant managers, engineers and employees. With the continuous movement of large powerful machines and at times visibly hard to determine where hazards may lie, on or off the beaten path. Modular Railing Systems provides solutions to cope with inherent risk in these environments with our modular design. These systems can be put together with ease on site with minimal tools as well as powder coated for higher visibility. Due to welding not being required, we also eliminate the requirement for hot work and hot work permits.
Where Can Modular Railing Systems Be Used
Partnering with plant managers, safety managers, and production managers to better understand their day to day safety concerns, Modular Railing Systems has a precise understanding of where our systems can be of benefit. Chemical plants, Machine shops, food processing facilities, and steel mills all tend to have fork lifts being used as well as equipment that needs to be physically separated from walkways where employees frequent.
Our railings can be used as both fall protection as well as designating restricted access areas for machine guarding.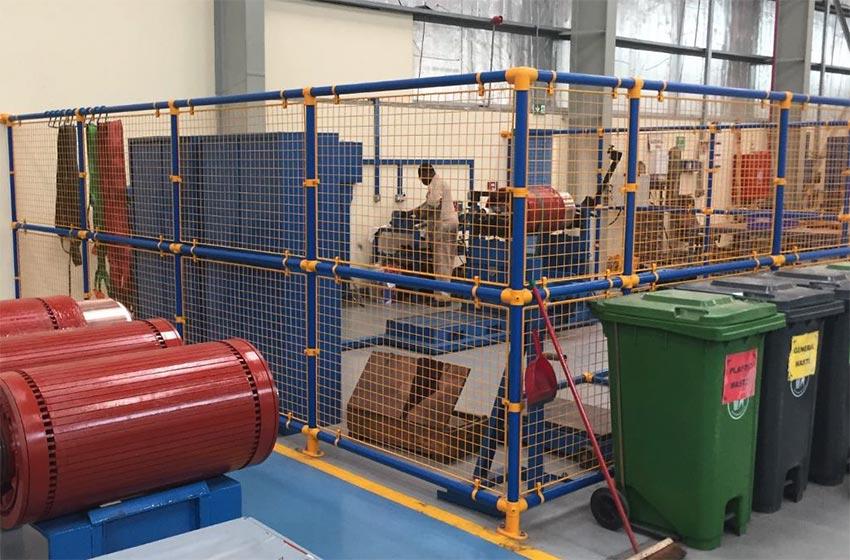 Modular Railing Systems develops systems that can be designed at various heights, colors and lengths to assist with making sure all employees are able to make it home to their families safely.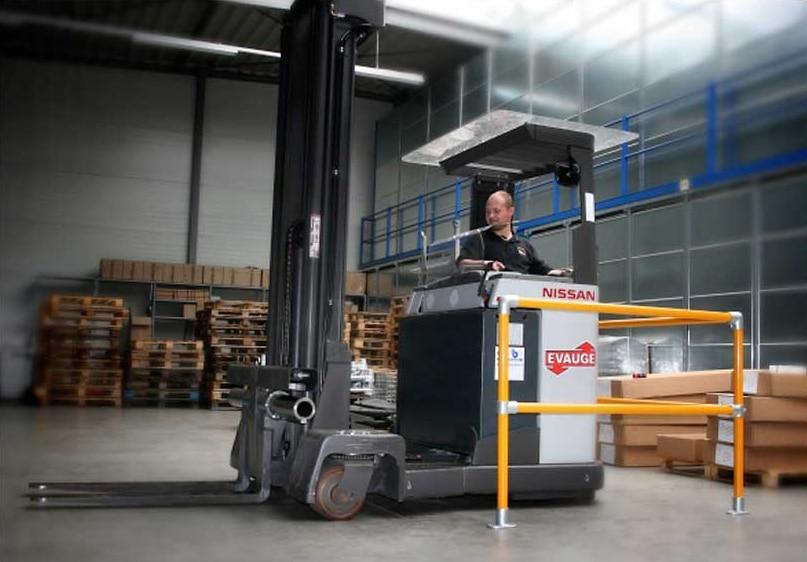 Why Use Modular Railing Systems
The inherent risk of working in a Manufacturing or Industrial facility is a day to day occurrence. Modular Railing Systems holds employee safety at its highest interest when working in these environments. Our systems allow the customer to create a more organized work area as well as reconfigurable as changes occur within a manufactures production area.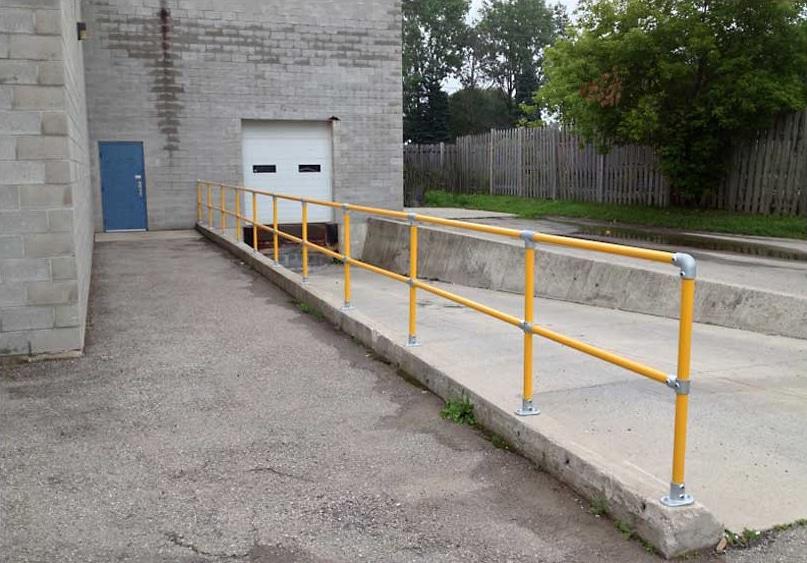 Manufacturing and Distribution Photos
---