Where Can Modular Railing Systems Be Used
Throughout multi-family & commercial buildings access to the buildings entrances, loading docks, balconies and even the roofs of these buildings are areas where our solutions can be implemented. Starting at the entrances to these buildings, it becomes a great priority to the business owners and patrons alike to have a positive and safe experience entering and exiting these buildings. Modular Railing Systems prides itself in being experts in handrail and ADA compliance.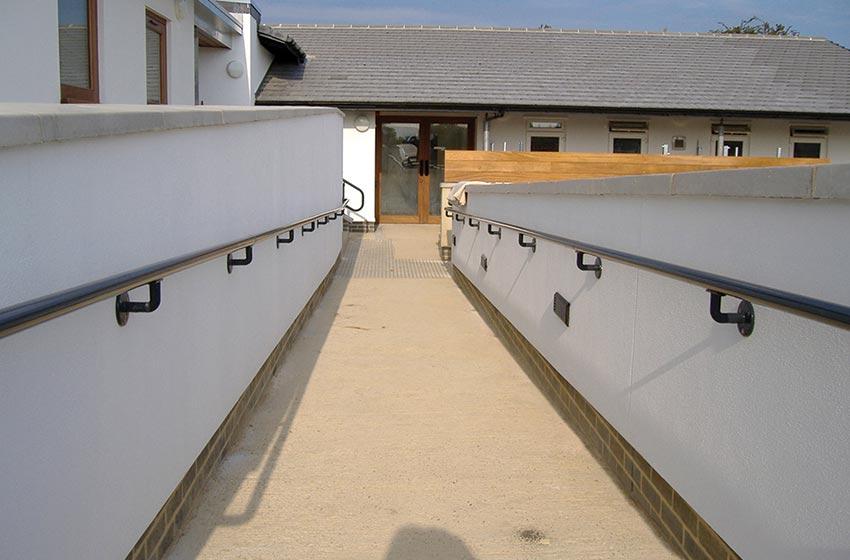 Within these buildings some areas may have terraces or balconies available to its patrons. These areas are very enjoyable but also have great risk if proper railing systems aren't installed. Modular Railing Systems have solutions that allow for the general contractors, architects, and engineers to utilize our solutions when installing the many railing systems that will be needed within these structures.
Why Use Modular Railing Systems
Modular Railing Systems have a large number of solutions that can be used within or outside multi-family structures. Employee, contractors, and patron safety can be at risk without compliant railing systems. Modular Railing Systems have the ability to partner with these projects as they are built to allow for solutions that can be easily replaced in sections if damaged and just as easily installed with no need for skilled welders. Because our railings are so easy to design and install, replacing old railings during a restoration project is simple.
Multi-Family and Commercial Photos
---