Modular Guardrail for Water Treatment
Modular Railing Systems have continued to work closely with water treatment facilities to help them create solutions to make their work environments as safe as possible. Our Aluminum Smooth Lite system is a product we have developed to specifically assist within the water treatment facilities. Our hot dipped galvanized railings also provide superior corrosion resistance for waste water facilities.
Where Can Modular Railing Systems Be Used
Within water treatment facilities unfortunately there are a lot of opportunities for individuals to fall into areas that can be extremely hazardous. Walkways, basin ledges, the tops tanks, and roofs are just a few situations where employees can benefit from installing Modular Railing Systems aluminum smooth lite or galvanized systems. Modular Railing Systems utilizes high grade Aluminum Silicon Magnesium Alloy (A356-T6) which provide for a lightweight, corrosion resistant, and strong alternative for fabrication of pipe structures.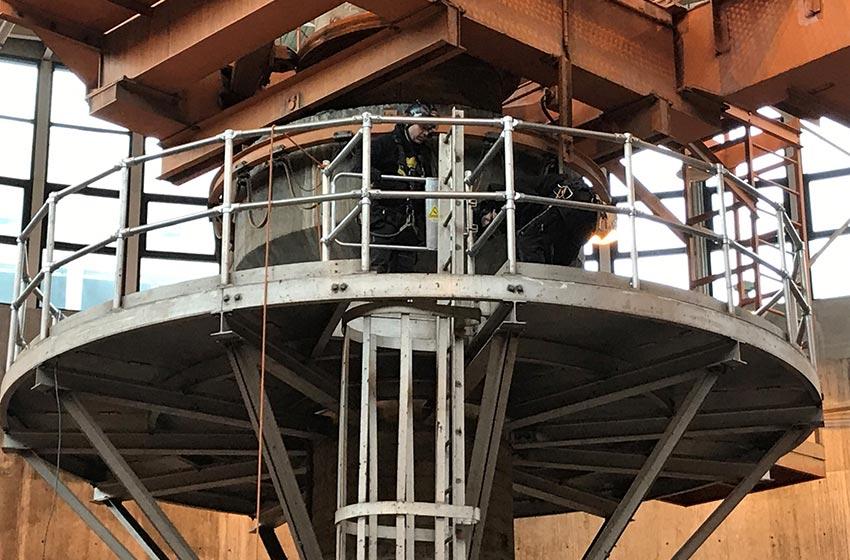 Why Use Modular Railing Systems
Due to the highly corrosive environment that can be found in water treatment plants our aluminum smooth lite systems work extremely well with water treatment customers. In addition, our fittings do not require adhesives, rivets or field drilling as is common with other aluminum railing solutions.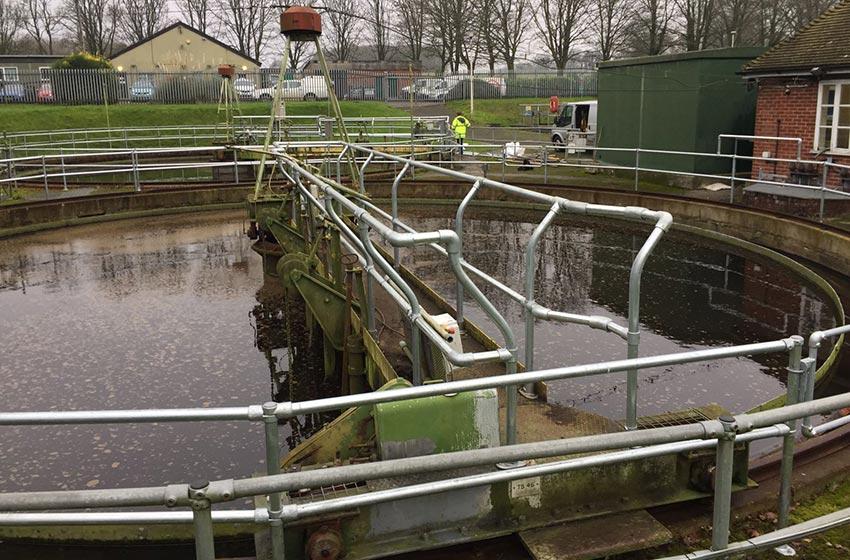 Modular Railing Systems have continued to partner with water treatment facilities to help reduce down time by lowering occupational risk. The reduction of occupational risk can eventually translate into lowering the overall employee insurance cost as well.
Modular Guardrail Installation Video