Modular Guardrail for ADA Handrails
Many of the environments where railing systems are used need ADA compliant rail systems. The guidelines are used to create an atmosphere for those individuals that may need assistance. Modular Railing Systems takes great pride in developing systems that are compliant with ADA regulations as well as a system that is built to last using a hot dipped galvanizing process.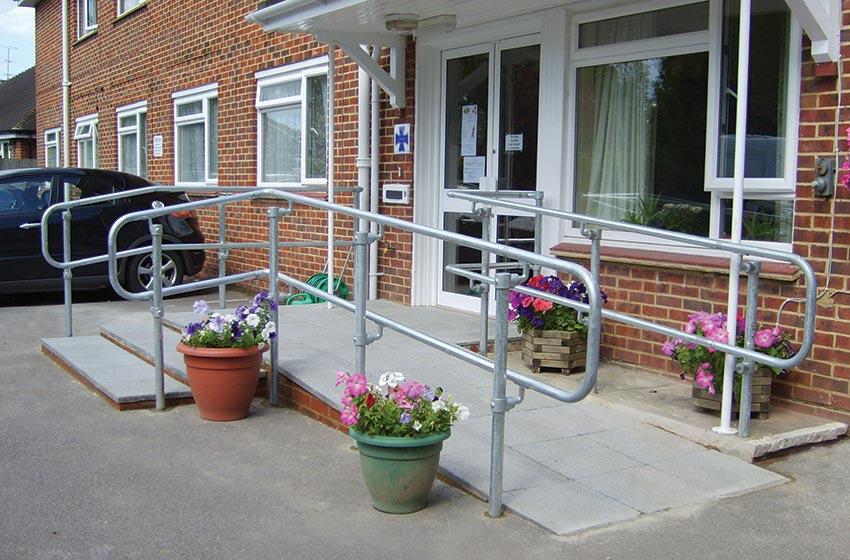 ADA Compliance
Our systems will provide patrons with a continuous walking surfaces complying with 403, required at ramps complying with 405, and required at stairs complying with 504 shall comply with 505 based off of regulations set by the ADA requirements directory.