Modular Guardrail Handrail Kits
Modular Railing Systems understands that solutions may differ greatly amongst our customers. Some customers may need more intricately designed handrails for a larger areas that may not change over time. However we also have our handrail kits for those customers who may have simpler and smaller area that need coverage.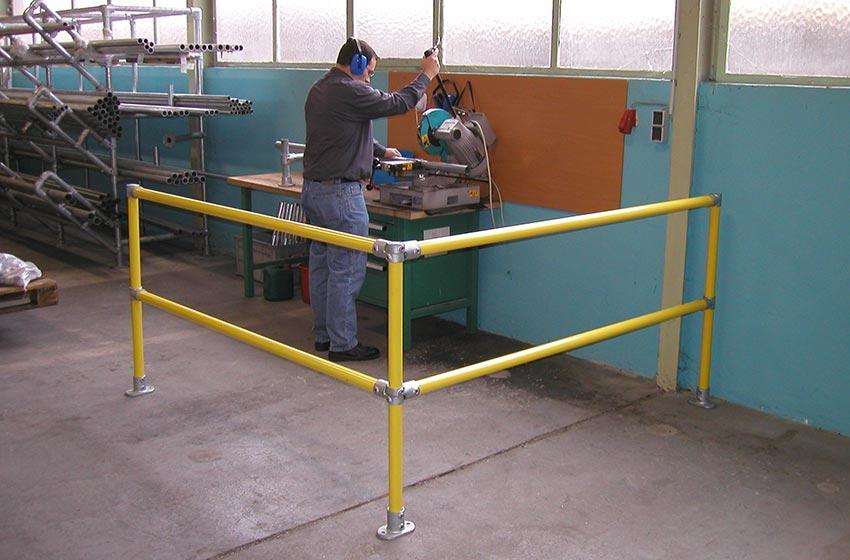 Solutions
Handrail Kits are specifically designed for the customers who may have an area that could inside or outside of a facility that has the potential to change rather frequently. Our kits will come pre-assembled so that the work force at the customer has an even easier time erecting the item.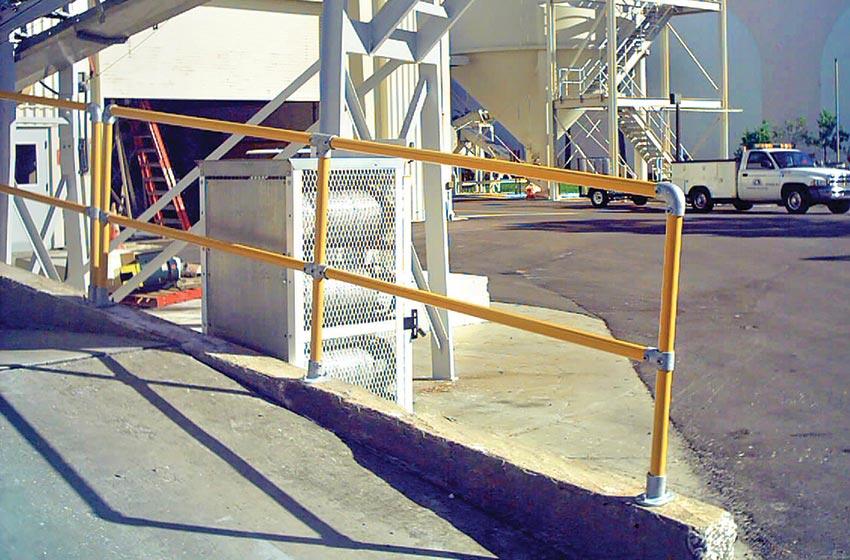 Handrail Kit Features
Preassembled uprights for quick installation
Safety Yellow coating for high visibility
Meets/exceeds OSHA and IBC standards
Available in galvanized steel or aluminum
Each kit covers 12 feet with 6 foot extension kits available
Available in corner or straight sections