Modular Guardrail for Handrails
Modular Railing Systems prides itself on meeting the customer's needs by developing solutions that are compliant, safe, durable, and cost effective. OSHA/ADA railing compliance is a design feature all customers can expect when purchasing our handrail systems.
Extended Range
We understand that on site variables may come up unexpectedly. When installing railing systems there may be some variation in the angle of the gradients on site. To account for this variable, Modular Railing Systems has developed a product that features extended range for steeper gradients.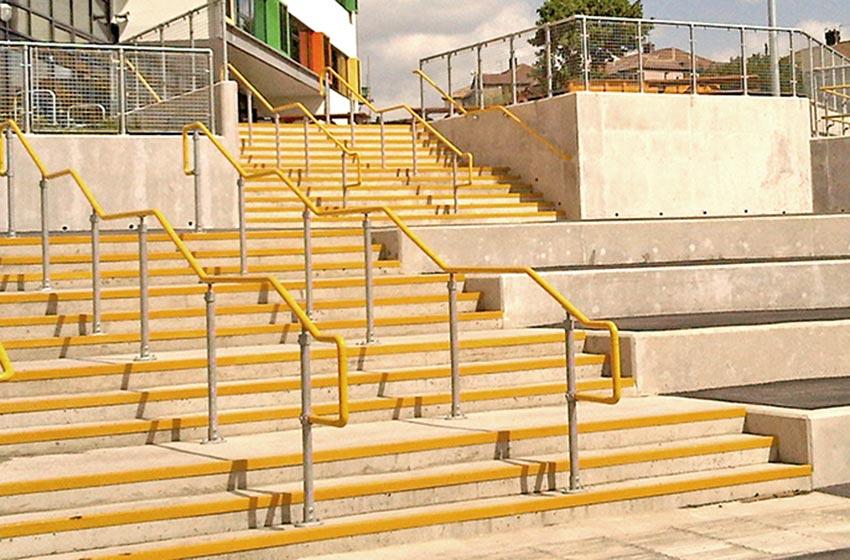 Installation as Easy as 1-2-3
Modular railing systems has designed our handrails to comply with OSHA as well as ADA when necessary. We pride ourselves on designing a solution that will not require any welding or use of complicated tools but instead allow for easy installment utilizing simple tools and the ability for anyone on site to erect the railing system.
Modular vs Welded
We understand that welded systems are still quite common. However using welded systems can increase overall labor cost, increase the possibilities for rust and are not as easy to modify on site. Our modular railing systems are designed to be cost effective, easy to install, guaranteed to be compliant and resistant to rust/breakage.
ADA Compliance
Modular Railing Systems represents a vast amount of solutions to cover customer needs for handrails. ADA compliance is just one of the specific needs we pride ourselves in creating solutions for. Modular Railing systems will meet ADA requirements when the customer request it. Our systems will provide patrons with a continuous walking surfaces complying with 403, required at ramps complying with 405, and required at stairs complying with 504 shall comply with 505 based off of regulations set by the ADA requirements directory.