Modular Guardrail for Safety Gates
Modular Railing Systems has safety gate solutions for customers who are in need of providing an easy to install entrance into an area that maybe hazardous at times. Our safety gate system is easily adjusted on site, spring loaded for automatic close and developed with high performance hinge mechanism for extended life.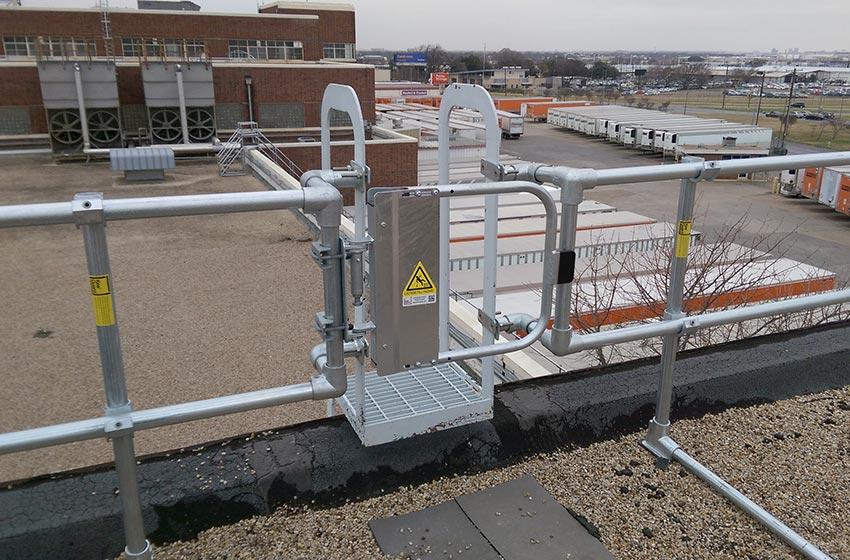 Easy to Install and Adjust
Once the customer receives the safety gate system they can expect to only have to use simple tools and bolts to install. Our engineers have made sure to design our safety gate systems so that once the product is received there is little to no adjustment needed.
Longevity
Cycle testing is a process that Modular Railing systems does for all its railing systems, fittings, components, and safety gates. Our safety gates exceed 50,000 cycle test as well as endure a salt spray test in which the system is subjected to over 200 hours of exposure. Safety Gate systems are also hot dipped galvanized to allow for internal and external usage.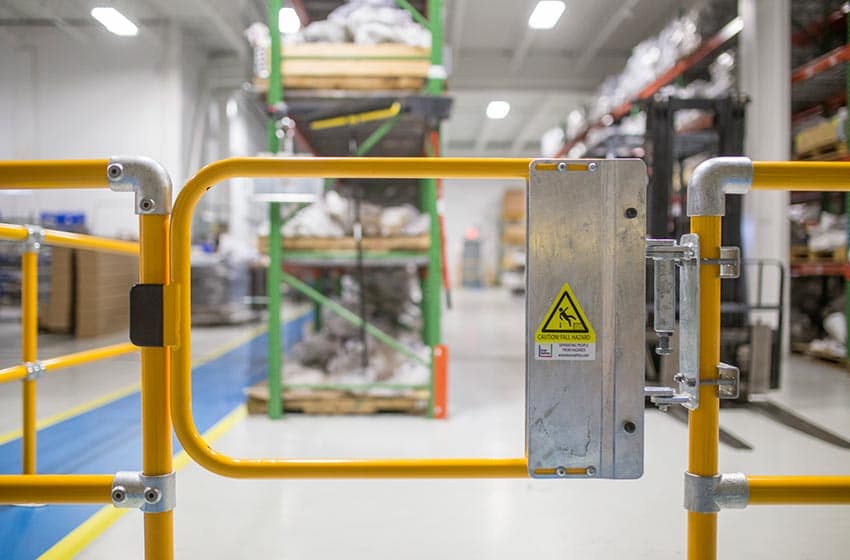 Engineered to Meet the Need
Modular Railing Systems designs all safety gate systems to meet OSHA, Ansi, European and all Canadian standards. It is important for our customers to receive a product that they can trust will keep their employees and patrons a like in a position where safety is never a concern.