Modular Guardrail for Smooth Aluminum Handrails
Modular Railing Systems is providing customers with a more aesthetically pleasing option. Our smooth aluminum rail system can be used in many different environments including water treatment plants, shopping center, marina's, sports arenas, and restaurants to name a few.
Perfecting Aesthetics
The Smooth Aluminum Rail systems have been specifically designed for the water treatment plants but as more customers are putting higher value on aesthetics Modular Railing Systems has provide solutions to many different types' of customers. We are able to achieve this appearance by designing aluminum components that includes a range of in-line smooth connectors which allow you to produce handrail and guardrail compliant with OSHA, CSA and European standards.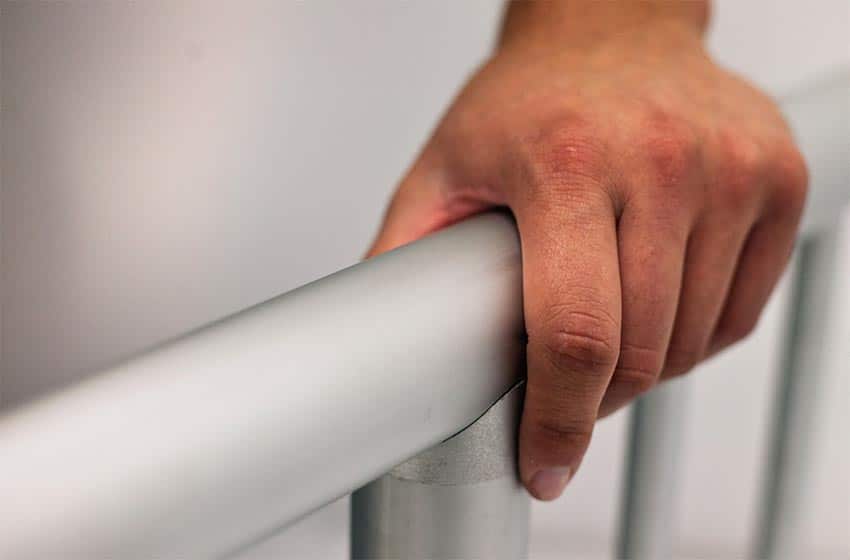 Built to Last
Smooth Aluminum Railing systems are designed to be lighter, more aesthetically pleasing, but also durable. All of the system will be protected with a corrosion resistant coating to assist with preventing rust or other cosmetic deficiencies.
Modular Railing on a Diet
The Smooth Aluminum Railing system is designed to weigh 1/3 of the weight of its steel counterparts while only having a 10% reduction in overall strength. We are able to accomplish this by designing a system that requires no bolting are threading and is built utilizing high grade aluminum silicon magnesium.
Smooth Aluminum Handrails Photos
---